Practical, effective, and low-cost solutions to your FB advertising campaign.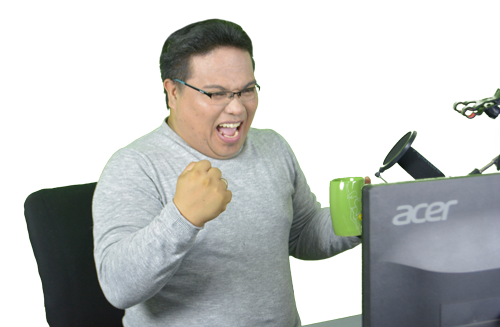 Facebook advertising has open many doors of opportunities for all types businesses. Even big businesses that already had their own share of fans even before the launching of Facebook still pay attention to this very influential social networking site.
Hi, My name is Nathan and I have been running facebook Ads for businesses for more than 4 years now.   I believe that the success of any business depends on how effective they implement and maneuver their advertising campaigns.
If you want the most optimized facebook campaign strategy for your business, you need an experienced Facebook Ad Manager.   Need help?  Let's talk! 
WE DON'T JUST BUILD YOUR AUDIENCE, WE BUILD YOUR BRAND.
If you need someone to take care of your Facebook Advertising campaigns, please don't hesitate to contact us.  It does not matter whether you are a small startup business or a big corporate brand,  we offer you second to nothing, guaranteed high quality and optimized Facebook Advertising services. 
CHOOSE WHAT YOU NEED OR LET US HANDLE ALL 
BUILD YOUR AUDIENCE
Facebook
 is worldwide.  Knowing what a global market wants is challenging enough. We do
market
and
product research
,
facebook pixel
to create your custom and lookalike audience.
OPTIMIZE YOUR AD SPENDING
We optimize your ad spending by creating several adset tests and optimizing the best performing adset for better ROI.
PIXEL RETARGETTING
We help you to reconnect with your past audiences depending on their behavior and responses to your past advertisements.
FACEBOOK PIXEL SETUP
The Facebook Pixel helps you to track how visitors interact with your website and how that relates to your Facebook advertising campaigns.
MESSENGER BOTS
A  Messenger bot is a piece of automated messaging software that uses Artificial Intelligence to interact with humans.
CREATE HIGHLY CONVERTING ADS
We create highly converting Facebook Ad.  Single Image, Single Video, Offers, Collections and more..
STORE CONVERSION OPTIMIZATION
Even if we are able to drive more traffic to your offer, if it is less likely to convert, it is useless.  We want to ensure that you got the most optimized page for conversion.
FACEBOOK BUSINESS MANAGEMENT
We manage your business page, business ad account, and social media marketing.
We build your business, we build your brand.
We worked hard to win our reputation. We work just as hard to keep it.
Discover why our customers keep coming back for more.
We require voice or video interview to discuss about
your objectives and needs. We want to make sure that both
our time, money and effort are not wasted.
We want to deliver the best results out of your advertising campaign.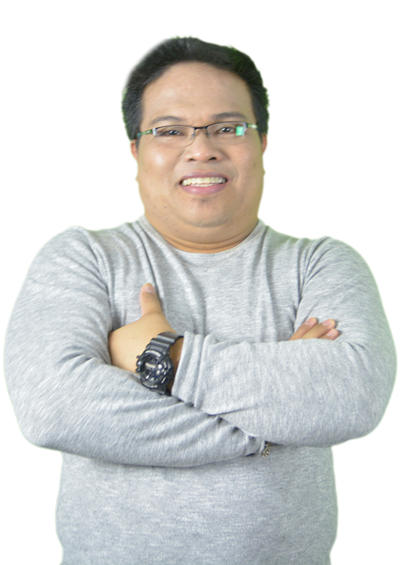 Why partner WITH US?  WHAT IS OUR EDGE?
We are also Web Developers, Graphic Ninjas & Video Editing Rockstars!
Every campaign objective requires a media like graphic, video, or slideshow.  Well, we create and develop our own engaging and highly converting campaign media.  That's a bonus!
We don't just drive traffic to your website.  Prior to starting a campaign, we audit sites and install tracking codes, funnels, analyze data, and anything that is needed according to your campaign objective.  Hence, you will be assured of most optimized and highly converting, well spent facebook advertising campaign.   Our goal is better ROI for you. 
Prior to starting a campaign, we usually spend 1-3 days site audit, market research and planning.   That is why it is vital that you take a free consultation with us before placing an order. 
 A Must Before Running Any Campaign
QUICK EDIT
Analyze your Facebook presence, pixels on your site, content, and engagement. Run clients through a Strategy Assessment to collect #GCT (goals, content, and targeting).

Deliver a document with all our findings.
POWER HOUR
Perform a Quick Audit and then have a one hour call to discuss findings, and make recommendations.
FACEBOOK POWER-UP
In addition to the Power Hour, analyze your Facebook ads account for the most common issues that we see– incorrect ad structure, frequency burnout, relevance score issues, improper selection of business objectives, budget allocation, content adjustments, and so forth.

Thus, have the Power Hour, provide recommendations, implement recommendations, have 30 minute follow-up call.

Setup Facebook Pixel and Custom Audience set-up. 

Make sure your Facebook pixels are firing properly and that they are tracking event properly. Does not include complex shopping cart, dynamic audiences, or work beyond standard conversion tracking.
Choose a Package According To Your Need
No calls, lightweight ad tuning and maintenance. Client must provide all content, while we do ads tuning in Facebook and produces a monthly report.
Two optimization cycles a
month plus one Power Hour
call to discuss strategy,
performance, and
recommendations.
Full-service Facebook ads management and on-call support. For those clients that need significant work and want premium consulting beyond weekly or monthly tuning and reporting. Includes lightweight
training, which the other packages don't have.
You're PAYING for QUALITY.  Don't you deserve the best?
NOT SURE YET?  SCHEDULE A FREE CONSULTATION
We DELIVER RESULTS, period!
STOP wasting MONEY and TIME
on Facebook Ads, you're doing it wrong.
ASK THE EXPERTS!
Contact us for a FREE Consultation.  
s
ST