When it comes to successful Google Ads campaigns, collaboration and expertise play a pivotal role. At CTI Media Services, we're committed to helping you achieve your advertising goals. To optimize your campaigns and grant us the necessary access, we've prepared this step-by-step guide on how to add us as your manager to your Google Ads account. By doing so, we can work together to streamline your advertising efforts and maximize your campaign's success.
Step 1: Access Your Google Ads Account Begin by navigating to ads.google.com and signing in to your Google Ads account using your unique Google credentials.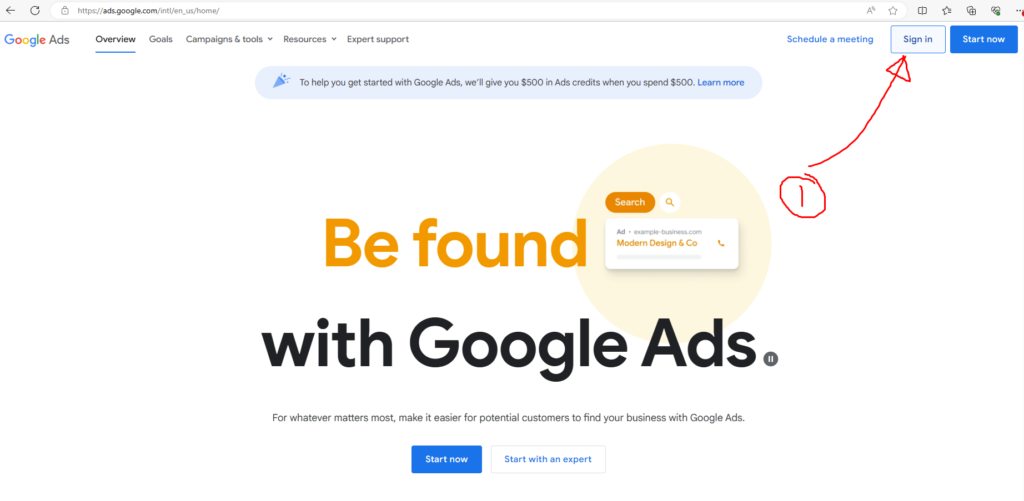 Step 2: Go to "Admin" Once logged in, click on the gear icon (Admin) at the left bottom corner of your dashboard. From the sub menu, select "Access and Security" to proceed.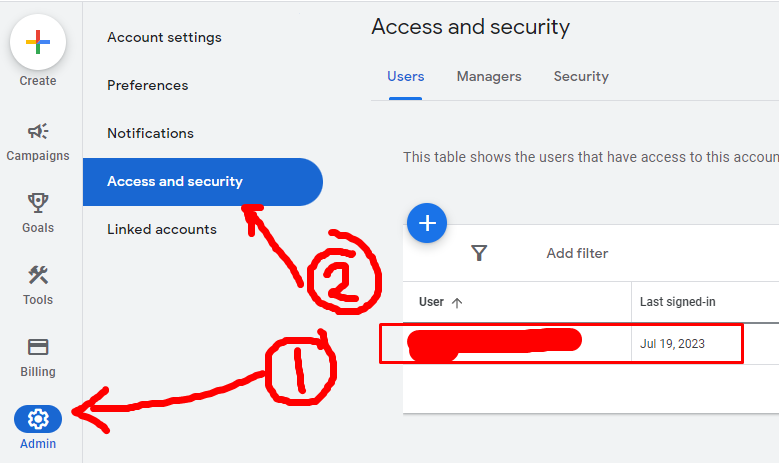 Step 3: Initiate the Manager Addition Process Within the "Access and security" page, you'll find a prominent blue "+" button. Click on it to initiate the process of adding a new manager.
Step 4: Choose the Access Level. Enter email address in the email address box, allowing you to invite us as your manager. Now, choose the appropriate access level to grant us the necessary permissions: We suggest standard or admin access if you want us to manage and run your campaigns.
Standard Access: With this level, we can view and make modifications to your advertising account, while restricting the ability to add new users or change access permissions.
Administrative Access: Opting for this option grants us full control, enabling us to add new users, adjust access levels, and manage billing information.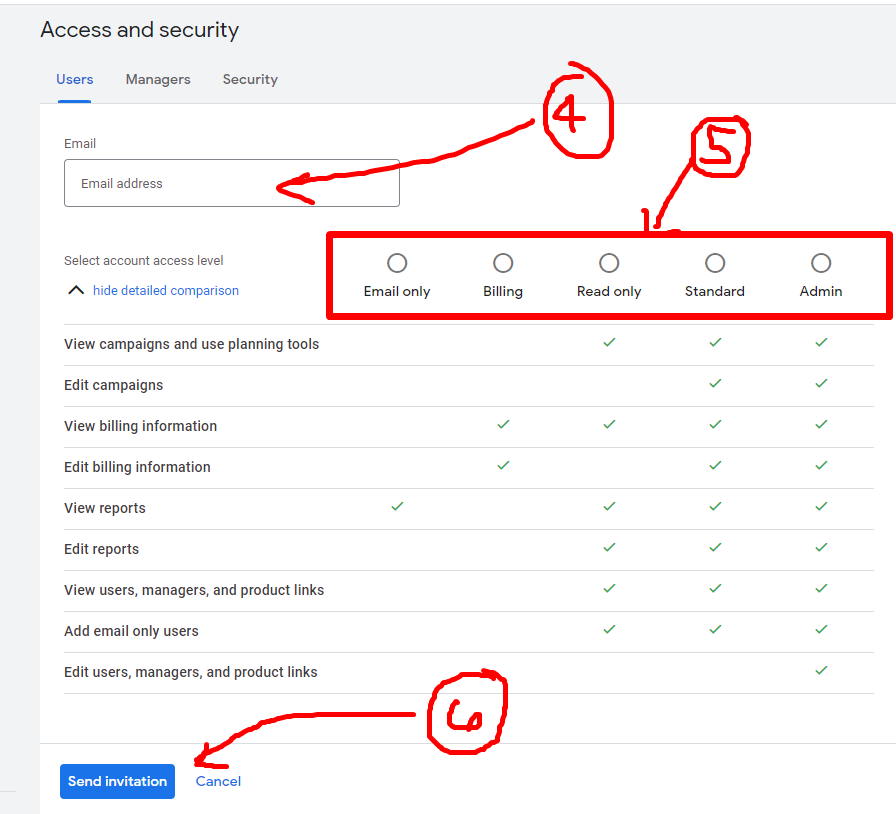 Step 5: Click Send Invitation Button after you have entered our email address associated with our Google account. You can find our email provided by your CTI Media Services representative.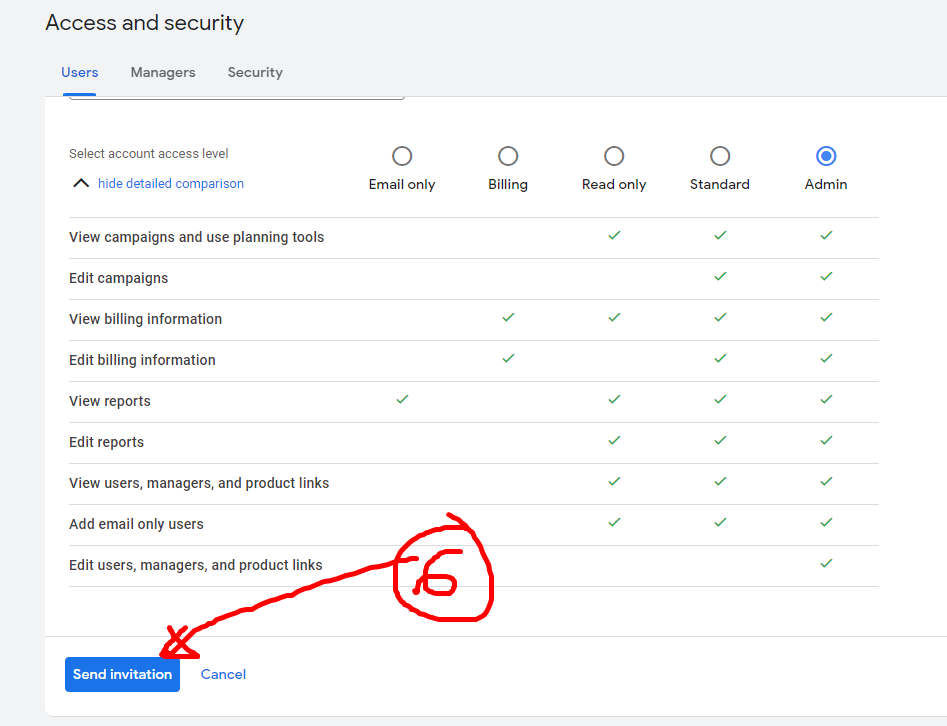 Step 6: Our Acceptance of the Invitation Upon receiving the email invitation, we'll promptly accept it by following the provided link and completing the acceptance process. Rest assured that our actions are aimed at helping you achieve your advertising goals effectively.
At CTI Media Services, we are dedicated to enhancing your Google Ads campaigns and driving optimal results.
By following this comprehensive guide, you can seamlessly add us as your manager to your Google Ads account, empowering us to work together in maximizing the success of your advertising endeavors.
Trust in our expertise to refine your strategy, monitor progress, and attain unprecedented success in the dynamic realm of digital marketing. We look forward to helping you achieve your advertising objectives and take your campaigns to new heights.