Top Rated Status in Upwork
Finally, after 3 years of giving web development, video editing, video animation services online, I was awarded with the Top Rated Status in Upwork.com.  Indeed, diligence and honesty coupled with hard work thus give a very rewarding result.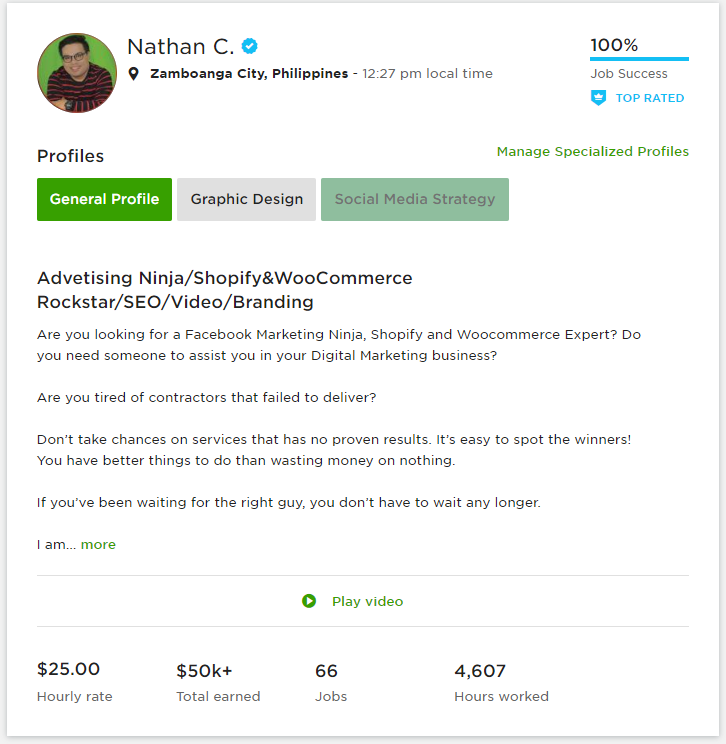 I didn't expect that I would be able to get this recognition because I was too busy in ensuring satisfaction and approval from my clients.  I love creating websites and I love to help other internet marketers achieve online success by helping them on the technical part of their business like Web Development, Video Editing, Video Animations, Search Engine Optimization, and other internet marketing stuffs.
I have more than 4 years of experience as freelancer and most of my job experiences are with WordPress Web Development using optimizepress, avada, genesis and divi themes.  These mostly involves membership sites where my clients offer training modules and premium products to their members.  The widely used plugins on my development process are optimizemember, s2member, memberpress, DAP, woocommerce and wishlist.  I am already very well-versed with the ins-and-outs of these plugins in creating membership sites with payment portals.
If you need help on these areas, contact me and hire me on upwork.  Click here.
I guarantee you honesty and quality works.
So what's the secret?
Like I said, my rule of thumb is, "Even if I can't successfully give what the client needs, as long as I gave value to their money and time, respond to their inquiries with honesty, I will be fine".   Yes, that is right, I don't know everything and sometimes I encounter problems that I cannot solve.  Despite my limitations, almost all of my clients understand and appreciate when I tell them the truth and it increases their trusts and confidence instead.   Giving value to your clients will really go a long way.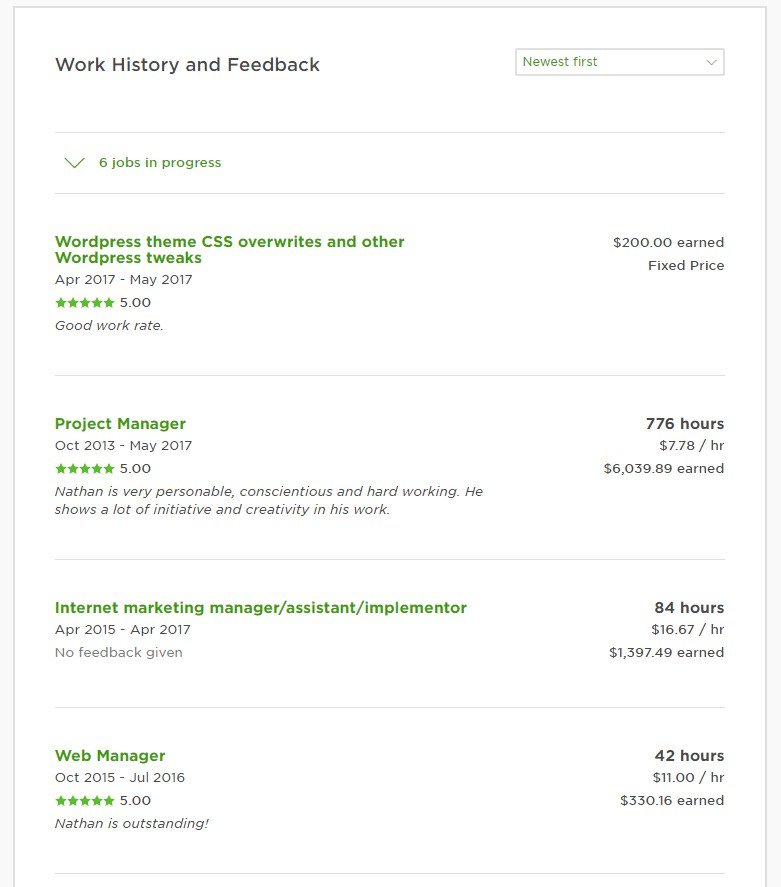 You need to build your reputation, you need to take care and give value to your clients and they will appreciate your services.
To those who are on Freelancing, don't only think about getting paid, think how you can make your clients happy first!  The payment comes anyway!  There is a great reward to those who perseveres and works hard.    I still remember the times that I can only avail to sleep 3 hours a day to complete a project.  Well, I know that I need to budget my time because it will not be good for my health to get less sleep.   What I want to emphasize here is that, you need to go beyond the contract if needed to render and deliver what you have promised.  Always give what is best and be willing to sacrifice and offer more value than what your clients expect.